"Once you get to know the formula, your hands will make your intelligence visible."
-Sangwon Seok
Get Started
Skeren was designed to help you reach your dream. We values our thoroughness, mentorship and professionalism that has made us a front runner in the field of design. Skeren is dedicated to supporting students and helping them prosper in their future endeavors.
Skeren invests in its high quality of teaching under the guidance of our Head Designer, Sangwon Seok.
We provide you with the opportunity to study under the guidance of world-renowned professors that not only give you the knowledge to become a great designer, but also share their experiences to help you validate it through your work.
You will also benefit from the individual attention that you'll find with us. Professors will draw on top of your sketches digitally to help you figure out your mistakes easily.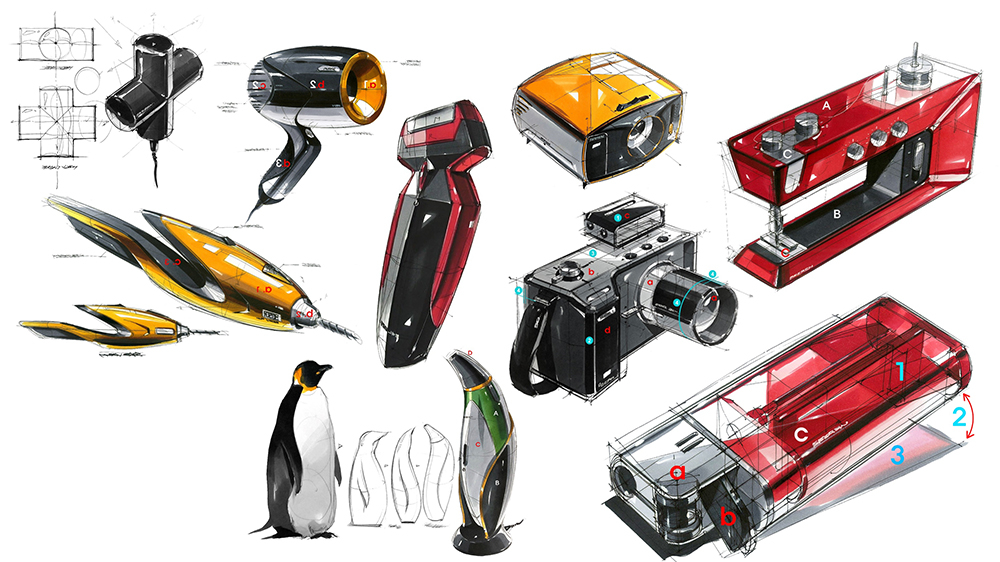 9 LECTURES
MP3 Player, Hair Dryer, Projector, Electric Hand Drill, Thermometer, Digital Camera, Sewing Machine, Electric Razor, Lighter.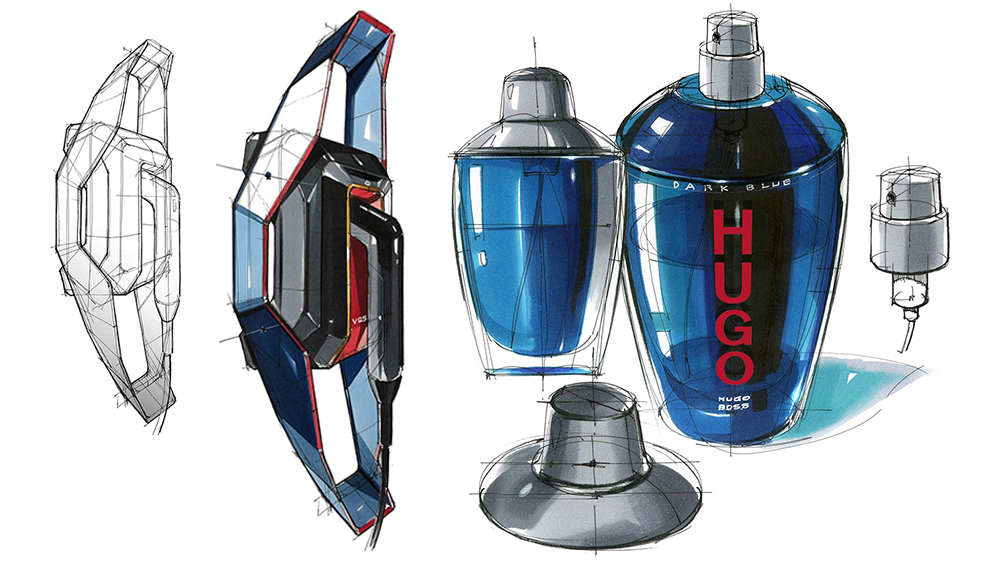 INDUSTRIAL DESIGN
CRASH COURSE
20 LECTURES
Transportation Design, Footwear Design, Domestic Appliances, Consumer Electronics, Personal Accessories, Sketch Skills, 2D Marker Rendering.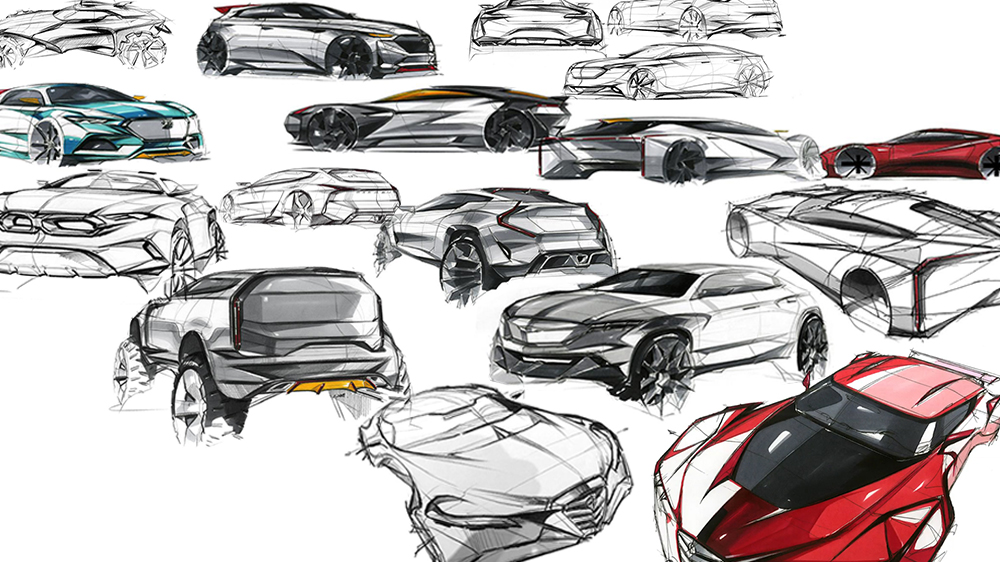 Transportation Design BUNDLE
22 LECTURES
From the Basics of Car Design to the marker renderings for presentations. Mr. Seok's secret to his high quality of line weight and many more.
1 : 1 Feedback
Mr. Seok personally checks and review your work, by sketching digitally on top of your sketches with verbal explanation. This helps you to understand the concepts quickly.
Unlimited Access
Everyone grasp concepts at their own pace. You can watch the lectures repeatedly, untill you master the concepts at your speed.
Practical Skillset
Students apply the concepts learned during the courses with Mr. Seok in the presentations and portfolios throughout their career.
Student Forum
With the help of our social forum, you can interact with your peers and help each other learn and progress at a faster speed.
Certification
Only if you pass the standards we have set for our students after the completion of your course, you will be awarded with the course certificate.
Asynchronous learning
You are not limited by the place or time. But the submissions have to be on proper date and time.
Submission : Tuesday and Thursday
INDUSTRIAL DESIGN
everything you need. nothing you don't.
This course provides future design students and professionals with the knowledge and skills to design products bearing in mind the user and their surroundings, ergonomics, social value, technology and the materials needed to create a "good design". 
The course covers the complex relationship between the man and matter, declined in shapes and innovative features, useful and functional: from accessories to appliance, from objects of luxury to everyday use such as footwear design, domestic appliances, consumer electronics, personal accessories, utensils, furniture, car design and more.
"Design is not simply art, it is elegance of function."
As an industrial designer, you should be able to help the society by creating consumer products, ranging from game changing wearables to life changing medical devices to everything in between. You must also understand the human need, solving problems and creating innovative ideas, artifacts and systems.
tRANSPORTATION DESIGN
Choose courses at your comfort.
We at Skeren, aims to build your knowledge by offering you the courses that develops your core skills demanded by design schools, studios and OEMs all across the globe. The curriculum will lead you through a complete design process – extensive research, sketching and 3D rendering, and more.
"Everything you travel in, were once just a dream in somebody's head."
As a transportation designer, you should be compatible with all the aspects of style, technique, aerodynamics, production feasibility and ergonomics. And, must have a sincere understanding of the brief and the requirements that the consumer is looking for, so as to have a user-friendly objective about the prerequisites along with the current trend and the background that you are managing.
FASHION DESIGN
style is sure to impress.
This course helps to prepares the upcoming design students and professionals with wide technical and cultural knowledge through learning concepts from the fashion field, based on creativity and analysis of the needs of the market. Our belief is to develop students to become creative designers, and dare them to expand their aesthetic style relevant to the global fashion industry.
"Style is a way to say who you are without having to speak."
As a fashion designer, you should have a turbulent critical attitude leading to new aesthetics and answers about the practice and industry of fashion.
Students' Submission &
Feedbacks from Sangwon Seok
WHAT OUR STUDENTS SAY...

"I have followed Sangwon Seok for years and consider him to be one of the best ID Sketchers at a world level. I always wanted him to be my teacher but I couldn't afford going to Korea, so this online course has been an incredible opportunity for me to finally learn sketching. I tried another online courses but this is the only serious and rigorous sketching course I have found in the internet. I wanted to learn sketching but I was so lost because I didn't know where to start from, what steps should I follow, what the techniques were and didn't have any guidance. With this course, I am finally having the guidance I needed and I finally found my path to begin learning. I am enjoying the course so much and Mr. Seok is so great. Thanks, thanks and thanks! :)"
– Nando Gonzalez, Spain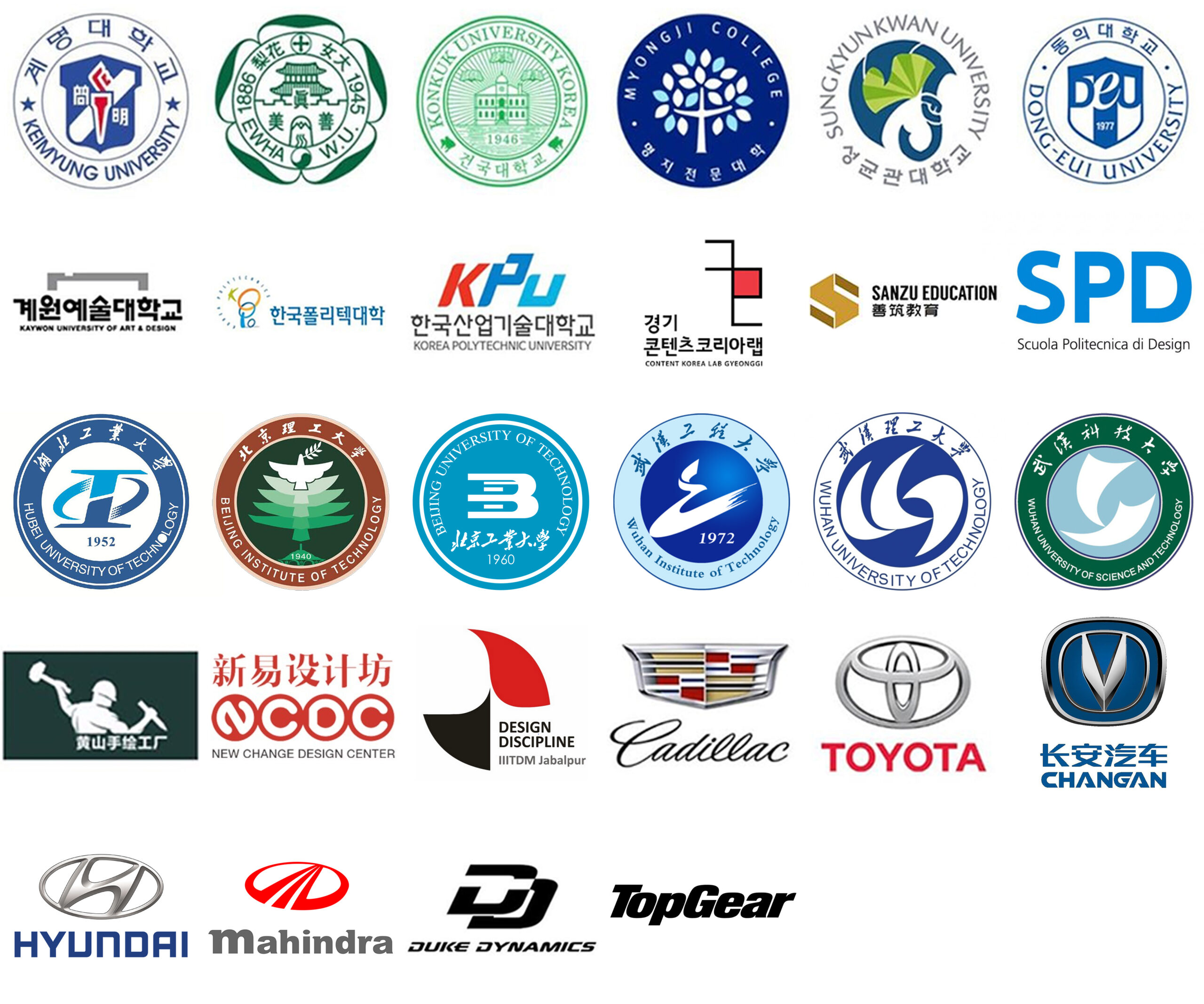 Years of experience in teaching
Special Lecture in China
18 Day Workshop at Huangshang. 
CHY Design Group
Sketch lecture in SuZhou and JeongZhou, Beijing.
SPD Milano, Italy.
Live Lamborghini Photoshop Rendering Demonstration for the students at Scuola Politecnica di Design, Italy
Sketch and Rendering Demonstration
1 : 1 Indivial feedback on every students work.
Mahindra and Mahindra
5-Day Workshop for Car Designers at Mahindra and Mahindra, India.
LamborghinI Photoshop Demonstration at SPD, Italy.
A day for all Lamborghini enthusiast: the unmissable sketch and photoshop lecture was conducted by your master, for the students at Scuola Politecnica di Design, Milan, Italy. The students' project for this legendary Italian brand were also unveiled under Mr. Mitja Borkert, Lamborghini Head of Design.
Contact Us
You can email us directly through this form. Just leave your name, email address, contact, and message. And, we'll get back to you as soon as possible.
SKEREN is located at
강남구 논현동 88-5 이룸빌딩 301호, Seoul, Korea 135-818
+82-10-7307-8810 | Korea
+91-6261-090-342 |  India
gracekim.skeren@gmail.com
soamilsehgal.skeren@gmail.com